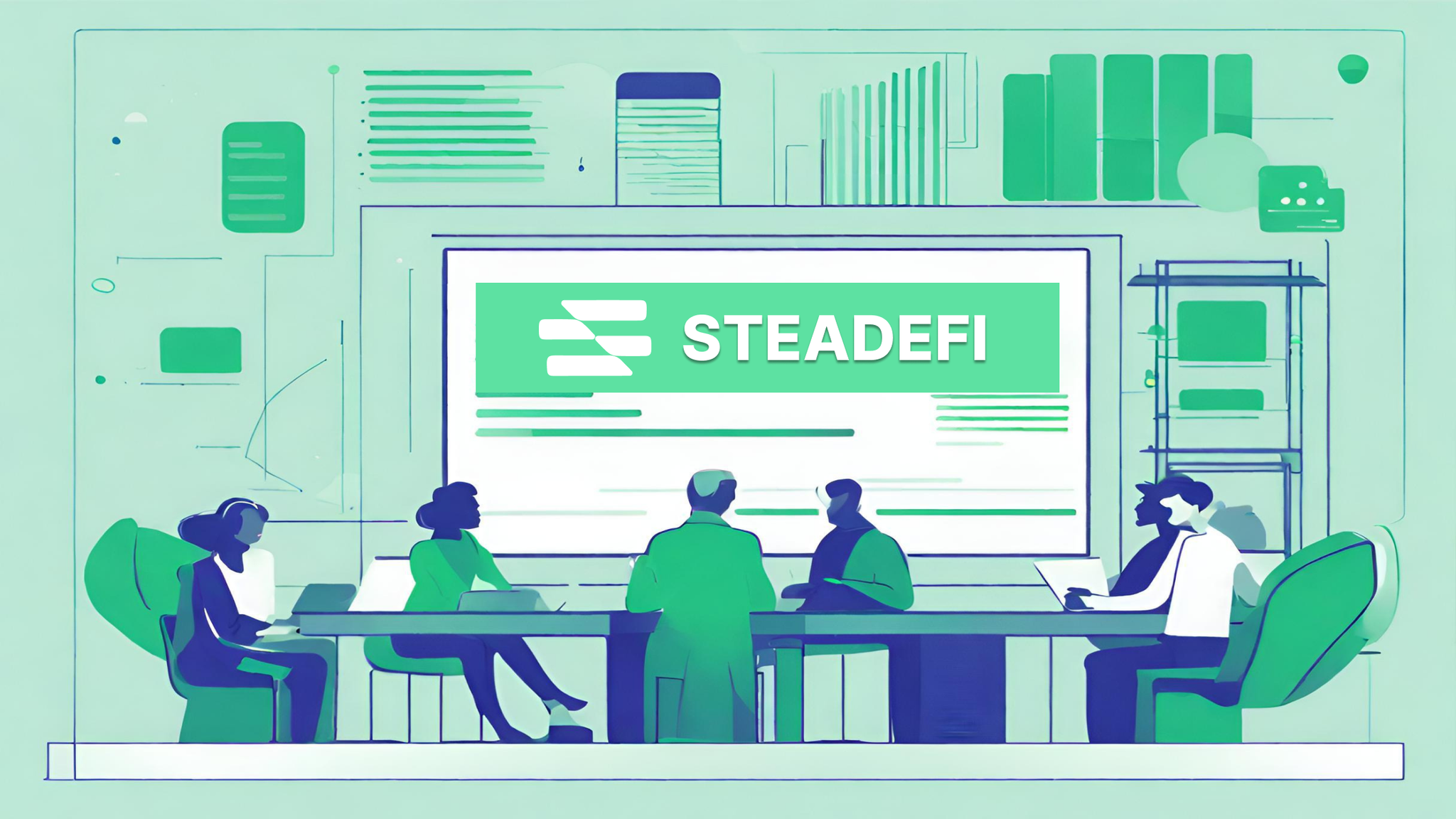 New Advisors for Steadefi v2 Secure Reboot
GM, Steadefi Community 👋
We are happy to announce that we have successfully completed agreements with a group of exceptional advisors who will play a pivotal role in the future of Steadefi.
The addition of these experienced DeFi veterans to our team marks a significant milestone in our journey towards a successful and secure relaunch.
🙌 Introducing Our New Advisors:
Daniel Dizon, Founder and CEO, Swell Network
Abishek Kannan, Head of Research, Swell Network
Ethan Johnson, Ex-Chief Information Security Officer, Galaxy Digital
Ömer Demirel, Partner at AVentures DAO
Rasheed Saleuddin, Partner at AVentures DAO
Each of these advisors brings a unique set of skills and expertise that will improve our protocol's growth, security, governance, and performance.
🌐 Their Expertise in Action
Strategy for Growth: Our advisors will provide invaluable strategic guidance, helping us to optimize our new suite of products, grow our TVL, and make informed decisions for the benefit of our users.
Connections and Introductions: Our advisors will also further our efforts to connect with reputable partners and liquidity providers for our current and future vaults.
Expert Security Guidance and Advisory: Most importantly, our advisors can help us ensure that Steadefi v2 is as comprehensively secure as possible on both the internal and smart contract levels.
🎉 What's Next?
We are gaining momentum toward relaunch, now expected for late October.
Thanks in part to our new advisory team, Steadefi v2 will feature:
Overhauled security systems with full documentation.
New vaults built on GMX v2 and Swell's swETH liquidity.
Vital partnerships and initiatives that will expand our ecosystem.
Optimized growth via comprehensive data analytics.
Thank you again to our new advisors and also a big thank you to our community for the ongoing support as we move to a secure v2.
Please stay tuned for more updates and announcements as we work together to make Steadefi the multichain yield hub we had envisioned from the start.