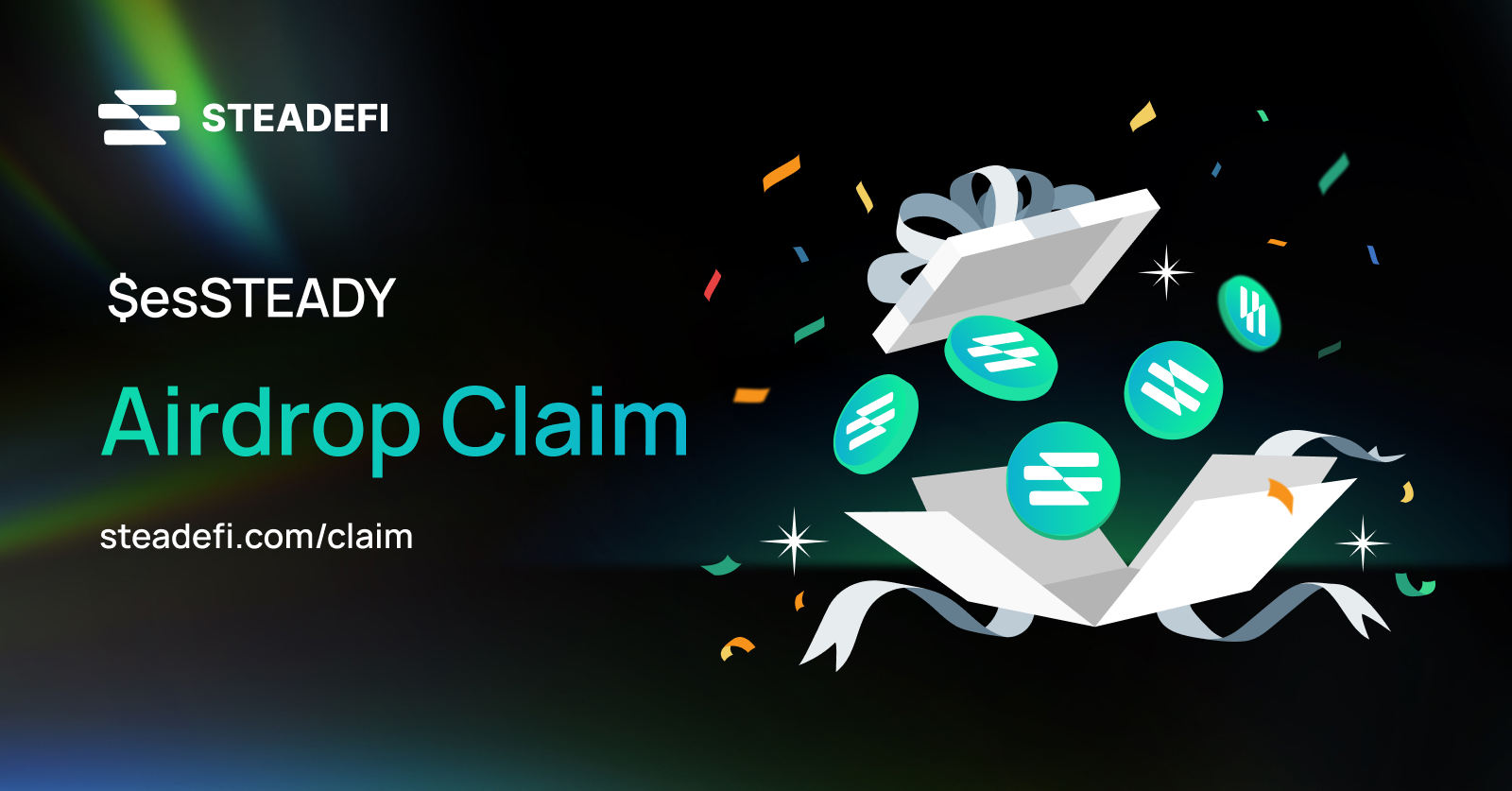 $esSTEADY Airdrop Claims are live now!
This claim is exclusive for our OG Alpha Testers and Discord Early Birdies:
Some reminders:
→ $esSTEADY is non-transferrable.
→ Estimated APR was 100%.
→ Random snapshots.
→ Small deposit amounts were not included
For more information on $esSTEADY, please check the docs here:
Any questions? Hop in our discord and ask away!