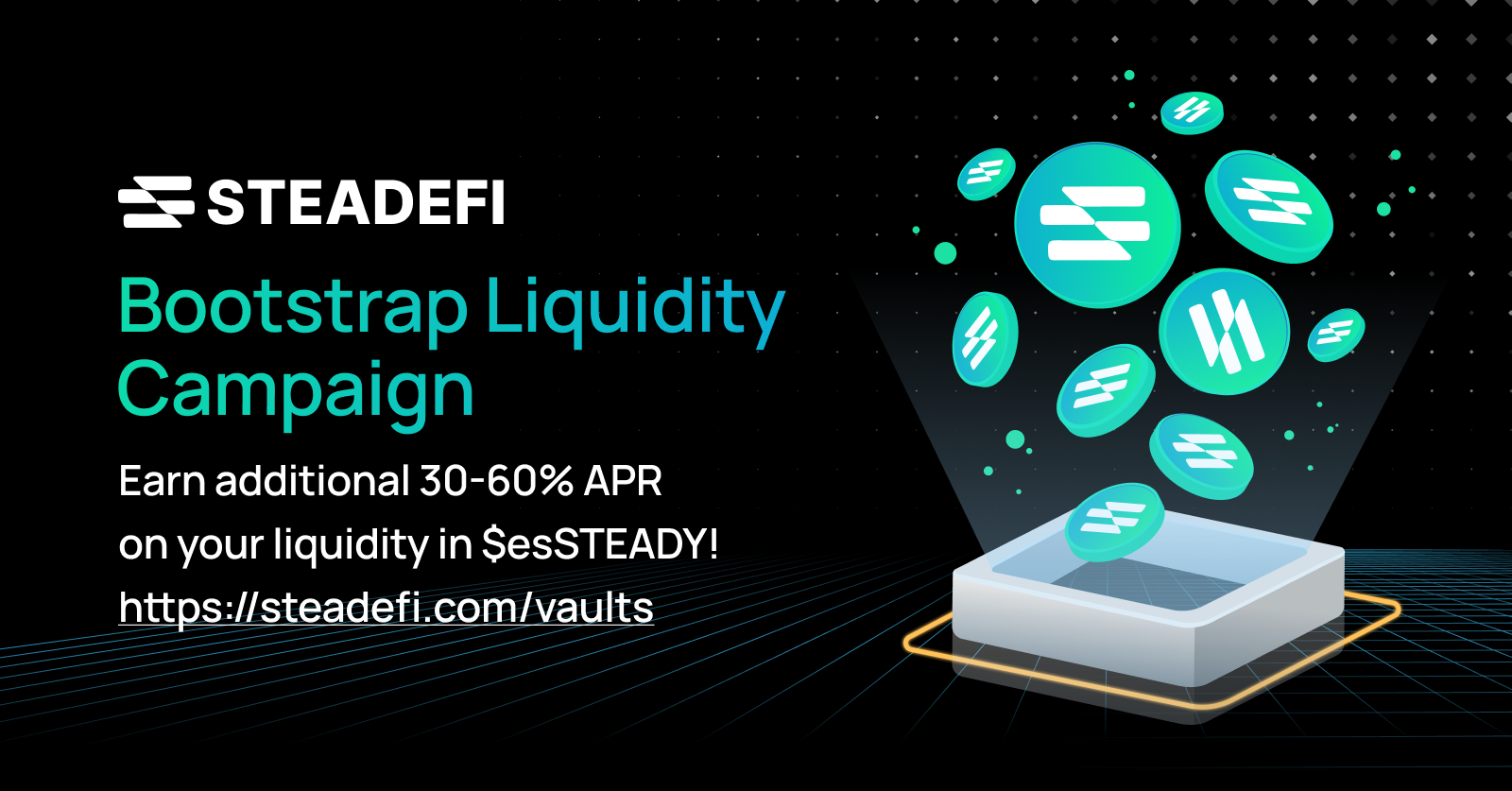 With the completion of the Farm and Steady token audit, Steadefi's lending and strategy vaults are now officially launched to the general public!
Visit our
vaults page
to check out the current selection of both risk-off lending vaults and risk-on strategy vaults.
90-day Liquidity Bootstrap Event
Start Time: May 3rd
End Time: August 1st
In efforts to maximize the capacity for all of our strategies, we are offering a 90-day vault liquidity bootstrap program.
Deposit funds in our
risk-off isolated lending vaults
or
risk-on strategy vaults
to earn
$esSteady
before
our official token launch early Q3 2023.
Final Note
It's been a long journey for our team and growing community, and we'd like to thank all of our testers and backers for their help along the way!
And follow us on Twitter for more vault announcements coming soon (prep your ETH 👀):
PS, we've just started whitelisting for our official token launch - you're still early! 😉