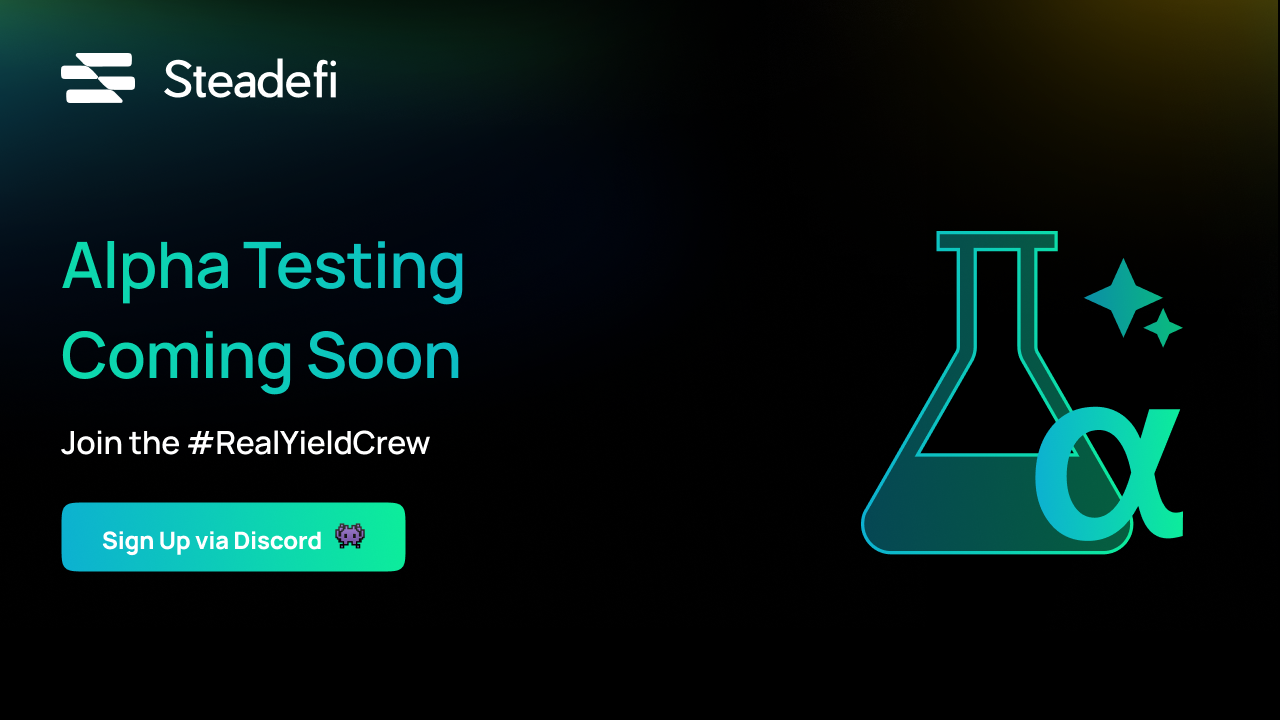 In order to ensure optimal performance of our upcoming delta-neutral and delta +1 strategy vaults, we are going to start with conservative deposit amounts and an intimate number of participants.
Alpha Test Details
🔖 100 wallet addresses to be whitelisted
🏦 Strategy vaults available for testing

3x Leverage Long AVAX-USDC Trader Joe 🟢

4 AVAX max on Long vault per wallet

3x Leverage Neutral AVAX-USDC Trader Joe ⚪

50 USDC max on Neutral vault per wallet
⏱️ Duration: 5th Dec 2022 at 6am UTC to 5th Jan 2023
🔄 Free to deposit / withdraw at any time
❇️ Lending Pools will also be open for supply deposits during the alpha test period
Whitelist Criteria
Join our discord 👾 https://discord.gg/steadefi
Prove your humanity 👥 Go to #general and share your favorite yield farming protocol
Our admin will tag you as Steady Lad(y)
Stay tuned to our discord for upcoming whitelisting updates!
⭐ Benefits of Joining the Real Yield Crew ⭐
🛡️ Capital Protection
Your deposits into the strategy vaults are subject to our exclusive alpha testing capital protection:

A snapshot of your svTokens would be taken as of Jan 5th, 2023 and any difference to your initial deposit will be compensated should there be any loss caused by unprofitability of the vault strategy or any unrecoverable loss caused by the smart contracts
Please note that any late deposits (after Dec 12th) or withdrawals of svTokens prior to snapshot date will not be eligible for capital protection
Please note that lending pool deposits will NOT be given capital protection.
🎁 $STEADY reward for all alpha testers
🎰 Weekly event and raffle for USDC & AVAX prizes!
Join us in Discord to sign up!