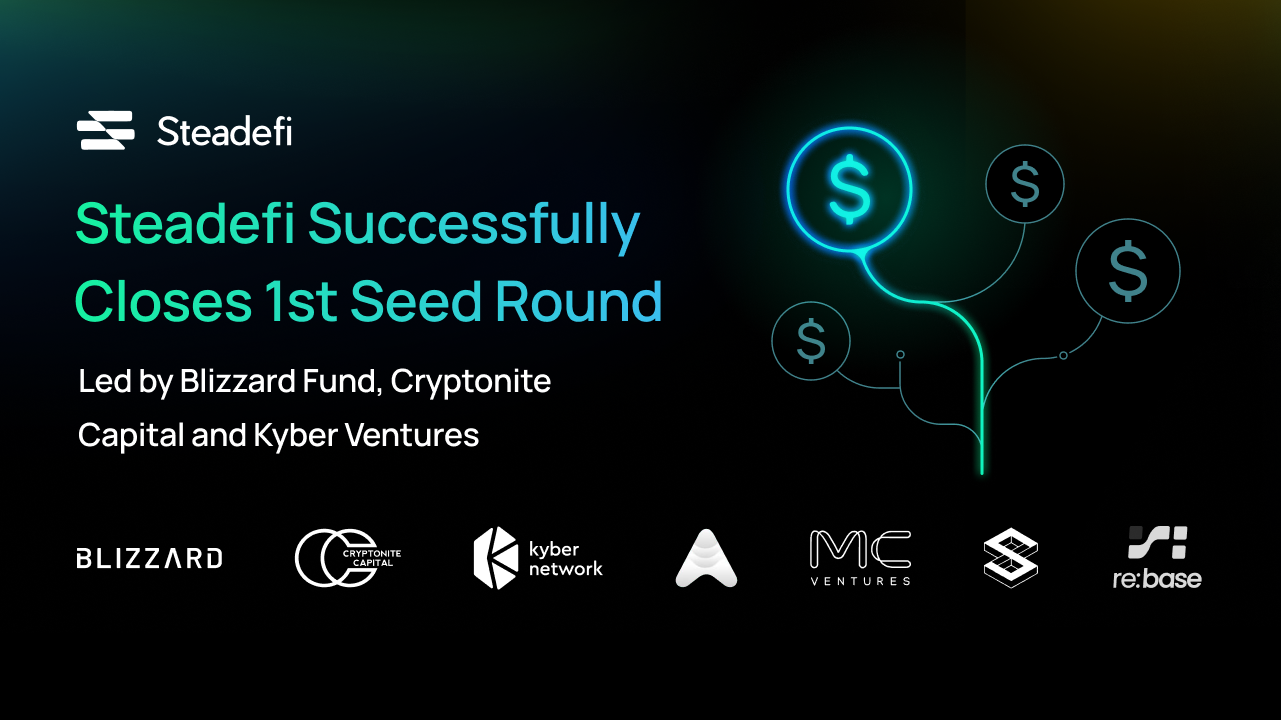 The Steadefi team is happy to announce the successful close of our first funding round led by Blizzard Fund and Cryptonite Capital, alongside other key contributors such as Kyber Ventures, Avalaunch, MC Ventures, Stacker Ventures, and Rebase Ventures.
This initial raise shows that the Avalanche ecosystem believes in the importance of predictable #RealYield, especially in the midst of this crypto winter. And more importantly, it demonstrates a trust in our team's ability to build quality DeFi products along with support for our future innovative expansions.
The Need for Steadefi
Looking back at the past 2 years of the
evolution
of DeFi
, the need for our protocol is clear: users looking for yields on their crypto assets
deserve
protection from volatility, optimized strategies that reflect their market outlooks, and predictability with the return on their investment.
And Avalanche is the perfect place to start
.
Our Core Values
We believe that DeFi is the true future of finance, and so with the help of this initial funding we can continue building out our platform, our strategies, and most importantly, our community—all of which will help us become part of the greater #RealYield DeFi future.
Our team is both practical and ambitious. Starting small with the market-neutral strategy vaults, we hope to establish a solid first foothold that will serve as a launchpad for our future "real-yield empire".